Health and Wellness in COVID times: A challenge for the Millennials.
Harder is the softer word for all the pains and sufferings had in the last 18 months of COVID Crisis.
COVID has only complicated the increase in Non-communicable and mental illnesses. The impact is palpable in the physical, physiological and psycho-social health of the individuals.
With an intent of creating awareness and softening the blow – A virtual interaction was undertaken with the students of the LOYOLA degree college in Bangalore in association with National Service Scheme nss.gov.in. The event was attended by well over 60 members.
Date: 13th July 16.30 hrs.
Grateful to Loyola Institutions and the NSS for the initiative.
Click here to know more.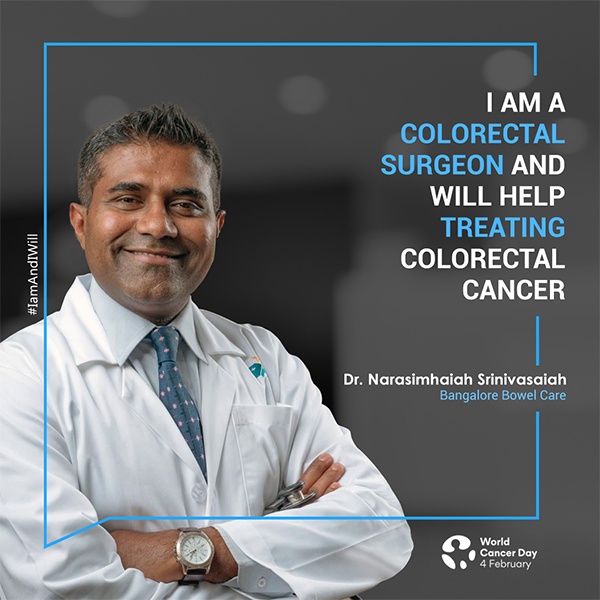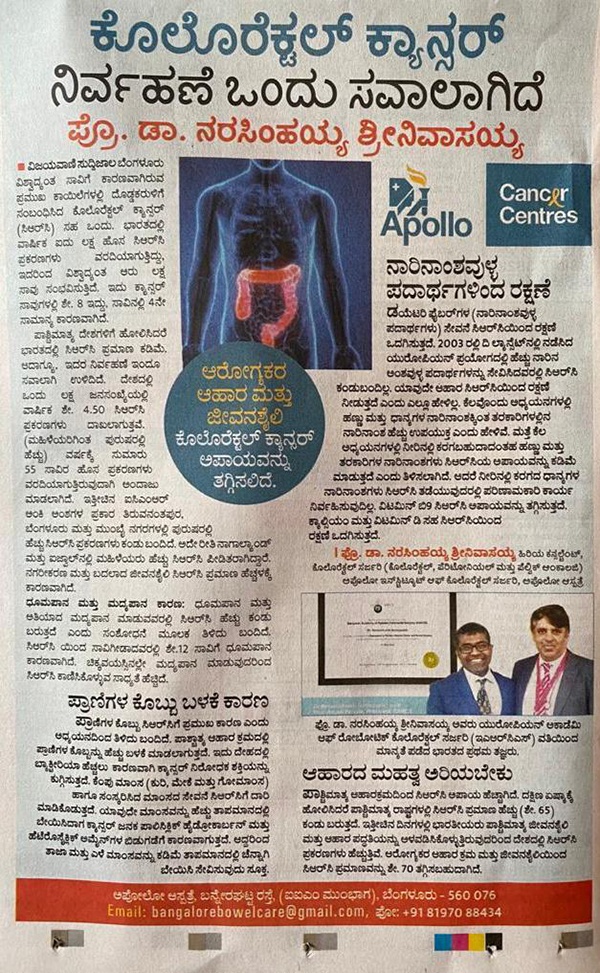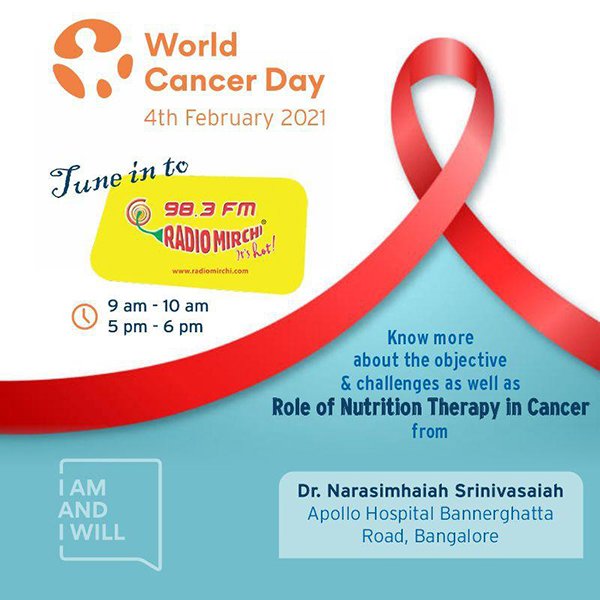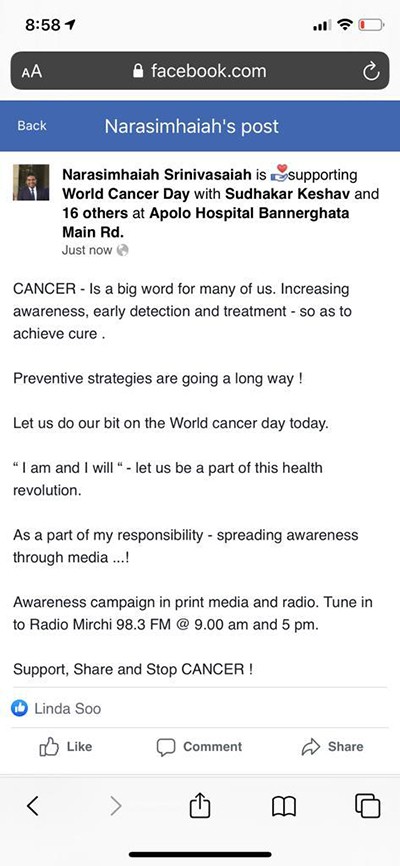 Colorectal Cancers are a cause for concern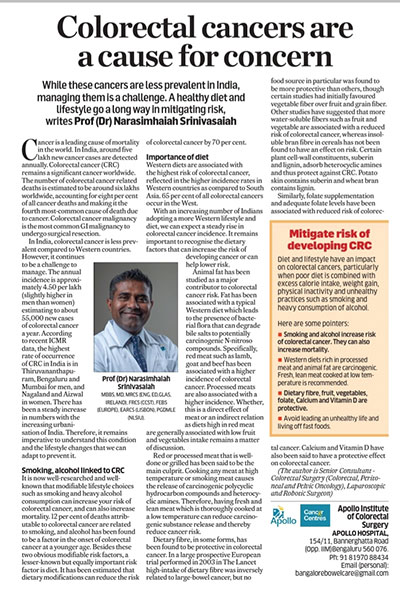 Nutrition is vital in cancer care. Peri-operative nutrition and fluid management holds the key to speedy recovery.
Pre-habilitation is the practice of enhancing a patient's functional capacity before surgery, with the aim of improving postoperative outcomes.
It was my privilege to share my thoughts on the IDACON 2020 - 21 forum.
Date: 06th Jan 2021
Topic: Role of pre-optimization and peri-operative fluid balance in colorectal surgery.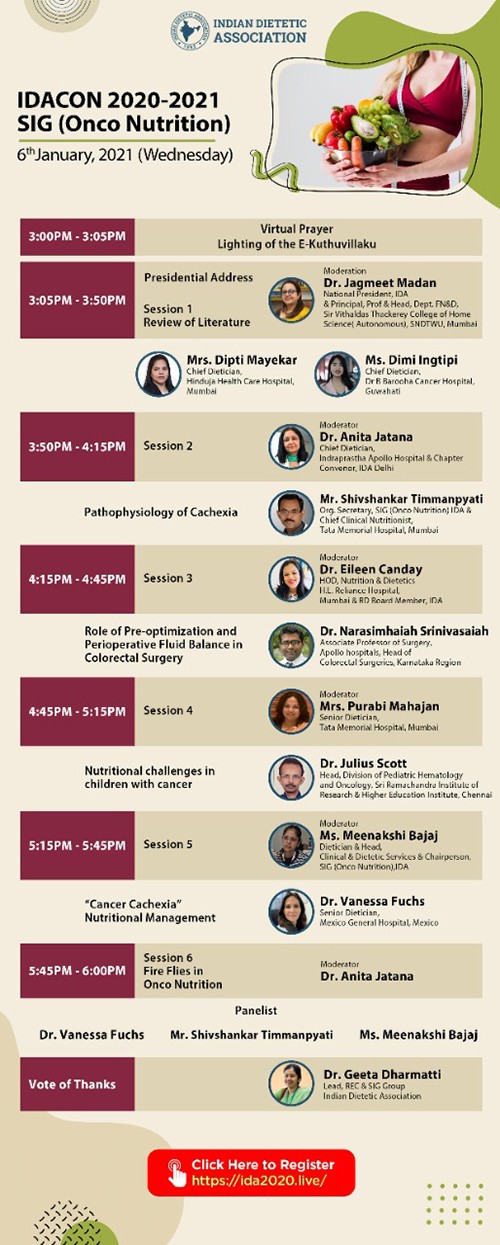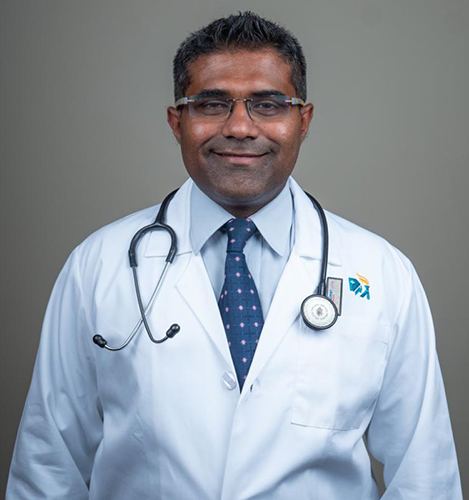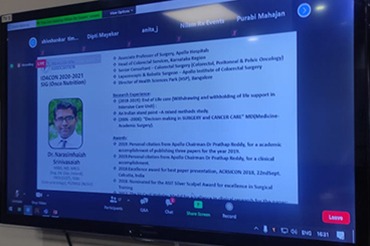 Decision making in Surgery and Cancer care are challenging. Medical laws and ethics only make them a complex cognitive process.
In pursuit of knowledge acquisition on decision making to help our patients get the best care.
Feeling accomplished: Postgraduate Diploma in Medical Law & Ethics (PGDMLE).
The diploma personally autographed by the honourable chief justice of India and the Chancellor.
Grateful to the NATIONAL LAW SCHOOL OF INDIA UNIVERSITY (NLSIU), BENGALURU. https://www.nls.ac.in/
Indebted to Prof. John Monson & Prof. Phil Drew, who were instrumental in my work on Decision making in Surgery & Cancer Care.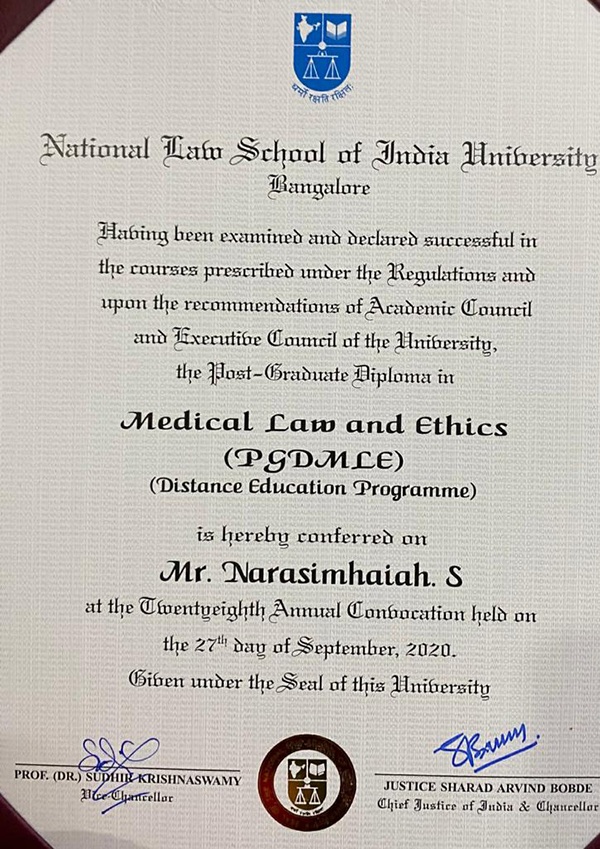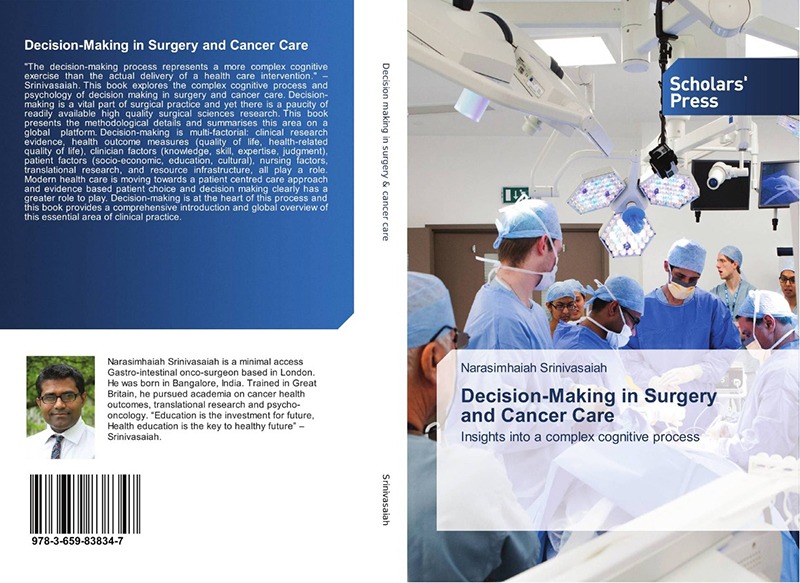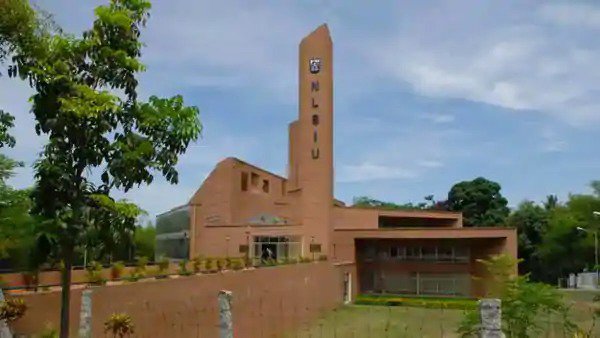 Brand identity design Stationary Look & Feel Moodboard
An Online Scientific Activity of GEMAS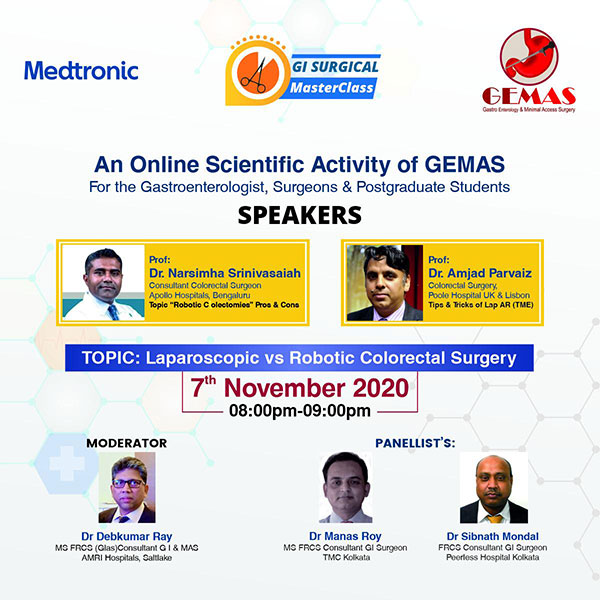 Health : Is a state of balance between physical, mental and psycho-social well-being. Gut health is very vital to one's health.
Let us start talking about it.
Join me on TV 9 for more on Colo-Rectal health!
18th October 13.30 hrs IST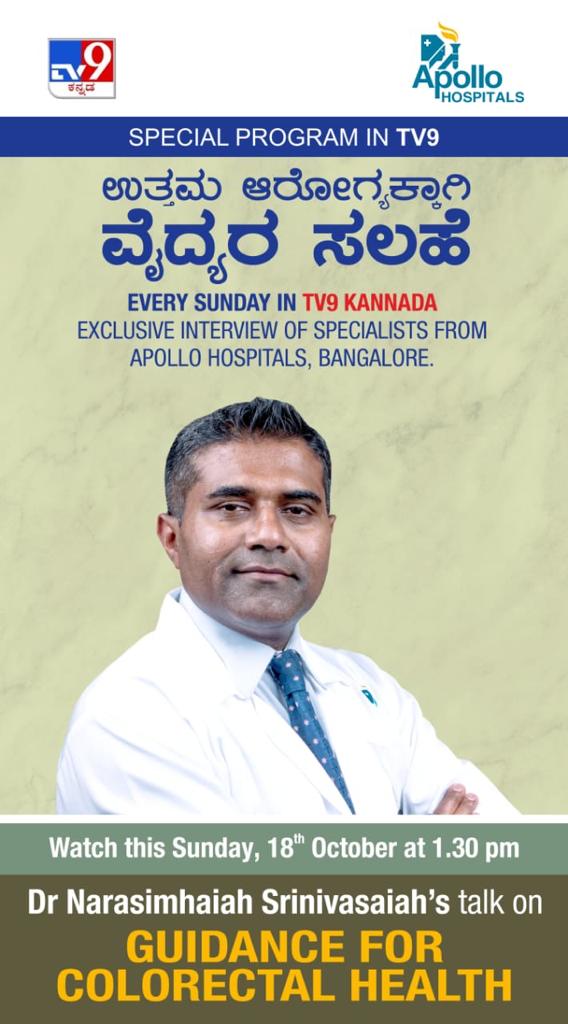 Dr. Simha will share his practical insights in the upcoming seminar on "Nature, Nurture and Mind" to be held on Thursday, 15th October at 6.30pm on the Cisco Webex online platform. All are welcome to join!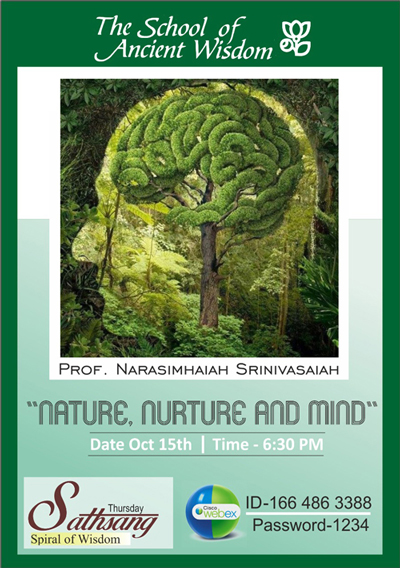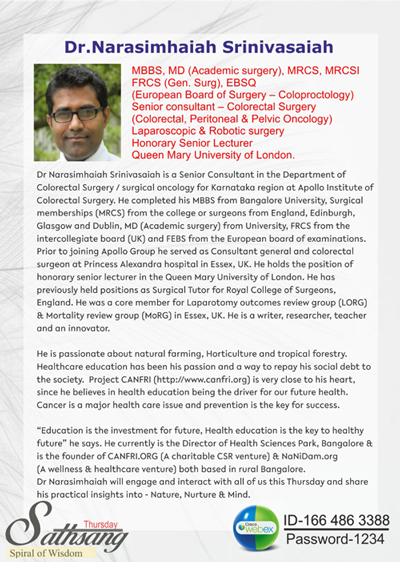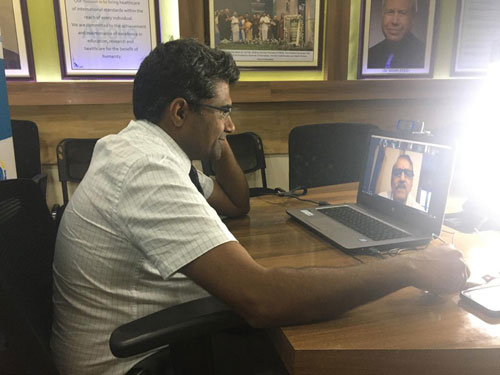 Change is the only constant goes the say !
Digital talks have starting to become a norm.
A fulfilling digital experience - having shared my thoughts!
Title : Health - Nature and Nurture
Date : 11th Sept 2020
Target audience : Senior citizen's association, JP Nagar,
Bangalore.
Gulf States Record High Incidence of Colorectal Cancer (CRC) in People Under 40 Years of Age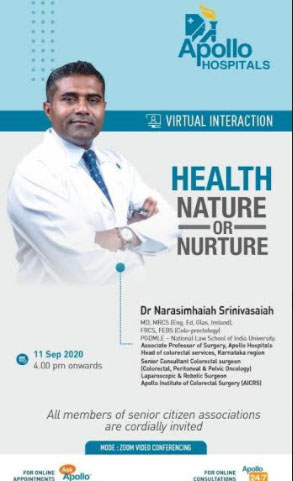 Click here to know more.
Proud to present our "Monalisa" - Intuitive DA-VINCI XI Robotic Surgical System. She has successfully completed a year now @ Apollo hospitals, Bangalore.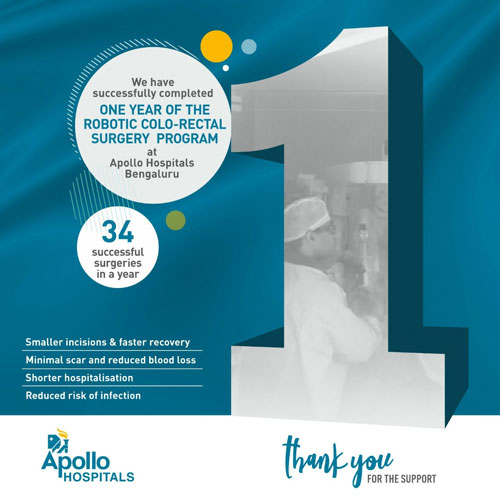 9th January 2019
Sangitha reddy inauguration of colorectal department
24th February 2019
Cancer Awareness Drive (CAD 10000)
An ongoing cancer awareness journey @ Atlas systems, Bannerghatta road, Bangalore. Held on the 22nd Feb 2019 as a part of our CAD 10000 drive.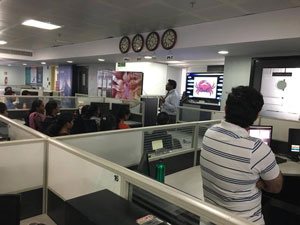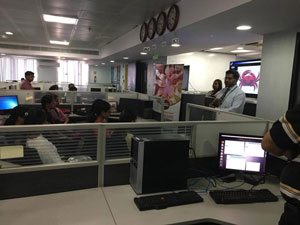 12th July 2019
CME Invite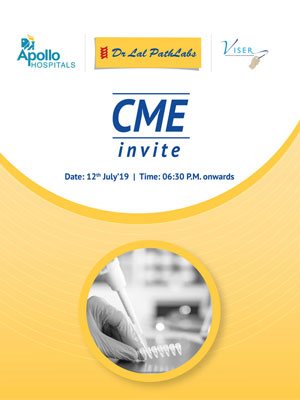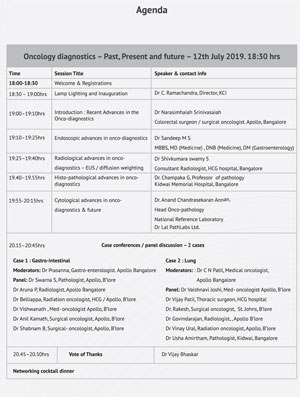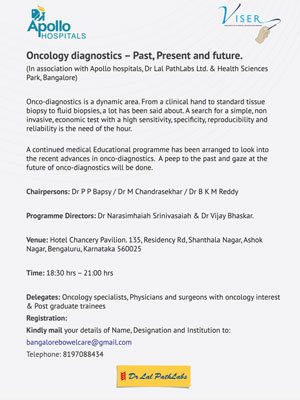 Recommended
Get Adobe ReaderYou will need the Adobe Reader to view & print these documents.