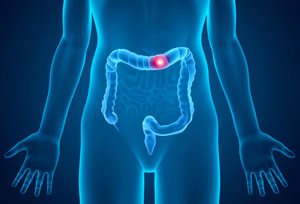 Locally advanced rectal and colonic (LARC) cancers include tumours which have gone beyond the bowel wall involving the adjacent organs. The outcome of locally advanced tumours is poor compared to early cancers. The treatment strategy for these tumours includes Neo adjuvant (Pre-op) chemotherapy / Radiotherapy and Surgery. The holy grail of onco-surgery is an R0 resection, meaning removal of all the cancer tissue. This might involve multivisceral resections, Beyond Total Mesorectal Excision (bTME), exenteration surgery or Cytoreductive surgery and HIPEC.
Terms commonly encountered in dealing with LARC cancers are defined below:
MULTIVISCERAL RESECTIONS
Involves resection of the primary organ with cancer and the surrounding structures. It can involve more than one organ.
TOTAL MESORECTAL EXCISION (TME)
TME is a term used to define surgical resection of the rectum in its embryological plane. This is proven to improve the oncological results there by increasing the disease-free survival (DFS) and overall survival (OS).
BEYOND TOTAL MESORECTAL EXCISION (BTME)
TME surgery is the standard for rectal cancers. When there is involvement beyond the TME plane a bTME operation is essential. bTME involves resection of surrounding structures beyond the Meso-rectal plane. The term Pelvic exenteration is commonly used. Depending upon the compartment removed it can be Anterior (APE), Posterior (PPE), Central or Total (TPE). A TPE involves removal of all pelvic organs and formation of urinary conduit and a colostomy.
CYTOREDUCTIVE SURGERY
Involves reduction in the cell mass, those are potential sites of metastasis in the peritoneum and can cause significant symptoms. The organs commonly removed include Ovaries, Uterus, Greater and lesser omentum, Falciparum ligament with ligamentum teres, Appendix and the umbilicus. This is in addition to other organs or sites that are involved.
HEATED INTRA-PERITONEAL CHEMOTHERAPY (HIPEC)
This is a concept that came into practice in the eighties. It involves infusing heated chemotherapy at 420 C for 60 – 90 mts. The principle is to kill all the cancer cells in the peritoneal cavity.